Have you got an interview coming up? Are you wondering how you can respond to those tricky additional questions that interviewers like to ask? There is always a question that seems to stop you like a deer in headlights.
Job interviews never seem to get easier – even when you have been to more interviews than you can count!
You always have to sell yourself and your skills, going into minute detail about what you know and don't know, staying enthusiastic throughout each interview.
A straight forward "question and answer" interview is becoming pretty rare. It is much more common for an interviewer to chuck in some extra tasks. These tasks are extremely valuable to hiring companies. They add an extra aspect to the interview and provide a way of determining how prepared candidates are and to ascertain their ability to react under pressure.
As a candidate, they give you an additional chance to set yourself apart from the competition.
So, how do you go about tackling these challenging tasks and questions?
Questions
The awkward "what would your past or present colleagues say the best thing is about working with you?". Think back on any peer positive feedback you have received or try to identify why you have good working relationships with those around you. Any colleague is fair game and be sure to have some examples at hand.
Many of us may not know what we are going to have for lunch yet we have to be prepared for the moment interviews ask where you see yourself in three to five years. The interviewers are just trying to get a general picture of your aspirations, not a timeline or a specific plan. Just imagine yourself. What do you see? What is different from where you are now? Where will you steer yourself next?
When an interviewer asks about your weaknesses, you need to remember that it is a question about self-awareness. Be ready to talk about ways to get better. Talk about how you keep them on top of your weaknesses or how you have already shown improvement by highlighting specific steps you have taken to address those weaknesses.
The Presentation
This is probably the most common interview task that you will be asked to complete. However, depending on the position that you're interviewing for, the content of the presentation can vary. You'll most likely be given a brief for the presentation, including the length of time they want you to speak for. Whatever the brief that you are given, make sure you tackle the subject matter head-on. Don't make the mistake of putting all your time and effort into a presentation to only get marked down on your lack on execution of the brief.
Make sure you research the topic thoroughly and practice the delivery of your presentation to the best possible standard and in the required time-frame.
If you have done a PowerPoint presentation, make sure you check how you will be presenting it. I would drop an email beforehand asking, there would be no point in bringing your whole laptop and cables for example if they have the ability for you to use a memory stick or even email it over!
During the presentation, make sure you speak clearly, concisely and confidently. Remember to make eye contact too, and don't quote what is on the screen word for word! It's worth keeping a glass of water on hand so your mouth doesn't dry up during the presentation. Smiling also goes a long way. Everyone will know you're nervous but a smile will help to make you feel happier and calmer.
The Skills Test
This literally only exists to check that you're competent enough to fulfill the basic or essential requirements of the role. Skills tests are particularly common when interviewing for an IT or other technical roles. They let you back up any skills that you have listed on your CV. You'll be surprised how many people lie about their skill set on their CV, so if you have been honest about your skills and you have got to the skills test stage, really there is very little to worry about!
Written Assignments
Although written assignments are less common, you might be asked to complete one if you're applying for a copywriting or communications role. It will be fairly short so make sure that you are as clear and concise as possible.
Make sure you proof read and edit your work too. There is nothing more embarrassing than an interviewer pointing out a typo after you have just spent the last 20 minutes talking about how great your attention to detail is.
Interviewers sometimes set a time limit for these tasks, and what it establishes is if you're the candidate who rushes to answer all the questions regardless of accuracy or if you're the candidate who focuses on attention to detail, getting the answers right even if you don't complete every question... which one is better??
The Group Exercise
You might find yourself participating in a group exercise. They are particularly common for graduate schemes or high volume recruitment drives for customer service or anything similar.
You will usually be set a challenge or a question that you have to work on together. They assess how well you work in a team, listen to others and make a bond with other interviewees.
You will always come across candidates that will try and dominate the task in an attempt to look impressive. Don't be that person. However, it is important to be confident and contribute to the discussion or activity in a positive way.
Don't underestimate the importance of listening either. Pay attention to what everyone else has to say and be supportive.
To summarise, if you action some advanced preparation, you will be able to nail the interviews and show that you are the ideal candidate to be their newest employee.
Oh, and one more thing - from all of the advice in the world, the most successful tactic we have found is annoyingly the simplest of all.
Be Yourself
It may sound silly, but it's essential! You've gotten this far because of your skills, your experience and being you. There is no point in pretending to be something or someone you aren't because what happens if you're offered the role? And more importantly, what if you don't get offered because the person standing in front of them didn't match up to what they have expected?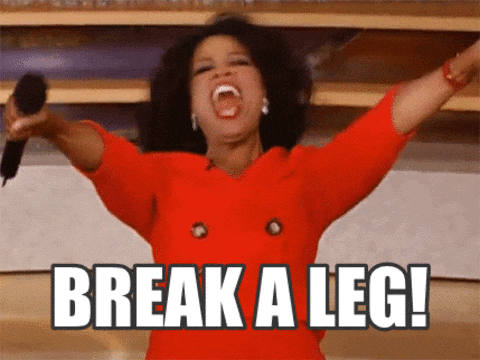 -- By Lottie Foskett --